Connect
With Me
Main Content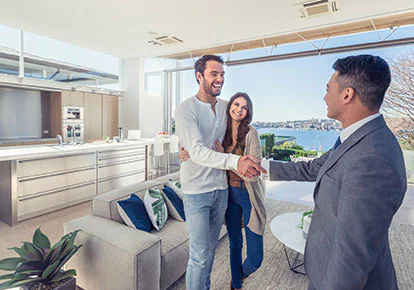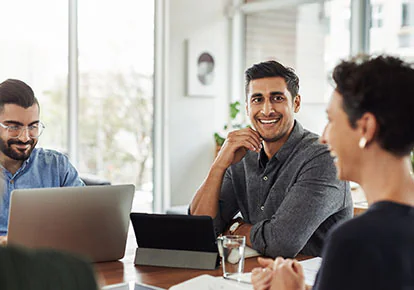 Our agents lay the foundation for a model real estate experience that values compassion, attentiveness and lasting relationships.
We aim to leave every relationship better than our first encounter by encouraging our agents to grow and learn, while helping others thrive simultaneously. Our clients deserve to hold confidence in the real estate process, and we work to make that easier. In delivering the best experience for our clients, we'll set the example for our fellow agents in the industry.
TELL IT LIKE IT IS.
Transparent communication is not only the bricklayer for honest relationships, but it also makes our whole process much easier. We're upfront from the beginning, so that you can set expectations early, and we'll work to exceed them. When you share your thoughts with us, know that we're listening, and you can expect our candor and expertise in return.
LET EMPATHY LEAD.
Kindness matters. Our clients are often experiencing an emotional process, so bringing compassion to the table is a non-negotiable. This perspective is key to the way we work so that we can better understand and respect all sides of the transaction. Empathy allows us to give our very best to the process, and to create the best outcomes for you and your future.
Check Our Ego
At the Door.
The Stone and Gable Realty office lives and breathes gratitude, and we bring it to every aspect of our work. Humans aren't perfect, and by giving ourselves and fellow humans grace, we build respect for each other. The opportunity to learn is a blessing! We love to dream big, achieve excellence, and dream bigger, but the whole time never forgetting where we began.
PAY IT FORWARD.
There is great power in communities, and strength in our collective efforts to implement change. When we succeed at Stone and Gable Realty, we're committed to spreading it to the community at large by supporting fundraising efforts to encourage growth. We consider it our responbility to inspire others to achieve the same goals for generations to come.
120+ Homes Sold
Top 10% Realtor
5 Years Experience
I reached out to Ray Podesta to sell my families house due to moving to Fort Wayne, IN. He scheduled a meeting with me within two days of reaching out. He walked us through the entire process and showed us exactly how we should price the house and wh...
We had the pleasure of working with Ray Podesta. From start to finish he was very responsive, kind, and a constant professional. There was no hour that he was not available to answer our questions. We were selling our home during the craziest time in...
Ray helped us get our house in 2020. That was when houses were selling days, even hours, after being listed. Ray went above and beyond what I expected from a realtor! I can honestly say without a doubt, that without him we would have never gotten ou...
Ray was very helpful and knowledgeable from the beginning of the process of selling my property to the closing date. I would highly recommend his services! Thank you Ray!
Ray was exceptional to work with. He was professional and accommodating to our family's multi-generational and unique needs, as we transitioned from Chicago-land. He had multiple listings that he showed us and went above and beyond to find the hous...
Ray Podesta is an awesome realtor! He was really hard working and always quickly available. There were a lot of real estate options in Indiana but I'm glad I went with him. His photos and mls presentation were so good and really helped my listing s...
Ray truly goes above and beyond. I've utilized Ray both to buy and sell homes and will continue to always go back! Top notch experience.
Ray is extremely knowledge and helpful in the real estate transaction process. He is always available every step of the way. He goes above and beyond. Highly recommend.
If you're not selling/buying w Ray, you're doing it wrong. Ray goes above and beyond for all of his customers. He even makes sure the kids feel included. I don't have enough characters to properly explain how great Ray is and I'll spare you t...
If you're looking to buy or sell a house, there's nobody that will work harder for you! With the housing market as strong as it is right now, we never would have obtained the home of our dreams without Ray. We would choose Ray 1000 times over aga...